We all know that wine is quite literally the drink of gods - it's packed with antioxidants, it stimulates dopamine and it makes any meal a bit fancier. Do you need any more reasons to love wine? Ok, we got you - grapeseed oil.
Vitis Vinifera (grapeseed oil) is a byproduct of winemaking - once the grapes are pressed to produce the wine, what's left are the seeds, which makes it a pretty sustainable ingredient to use in cosmetics. But the good things only start here.

What makes it so great?
While dry skins can benefit from most types of oils, that's not the case for oily, acne-prone skin. Unlike many plant-based oils, grapeseed oil is lightweight, non-comedogenic and doesn't clog the pores, making it suitable for any skin type. Acne-prone skin is deficient in this omega-6 acid, making the natural skin sebum thick and sticky. If that's your skin, grapeseed oil can help thanks to its high concentration linoleic acid. It's highly regarded for its anti-microbial and anti-inflammatory properties which assist in reducing redness, healing inflamed skin and combat breakouts. The potent punch of vitamin E helps to repair and strengthen the skin barrier.
Grapeseed oil has a unique molecular structure. Studies found that proanthocyanidins, one of the polyphenol compounds in grapeseed oil, have 20 times higher antioxidant power than vitamin E and 50 times higher than that of vitamin C. Thanks to these impressive antioxidant capacities, it can help reduce the signs of ageing, such as sunspots, fine lines and wrinkles.

Benefits of Grapeseed oil for the skin:
Grapeseed oil is kinda like the Jack of all the trades of plant-based oils and an overall superhero you should look for in your skincare products.

How to use it?

 
Grapeseed oil can be used in as many ways as the benefits it possesses. Use it as a moisturiser on its own or in addition to your favourite face or body cream. Layer generously on your face and body overnight as a deeply nourishing and repairing mask. It's lightweight enough to put on your hair as well - try spritzing some grapeseed oil onto your hair to add shine, tame frizz and protect your strands.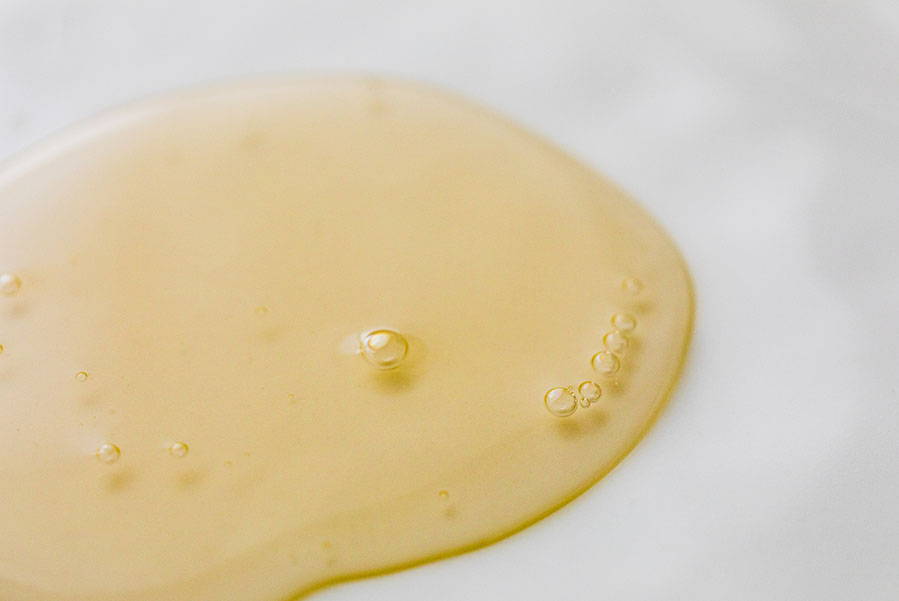 Who is it suitable for?
Everyone. Normal, sensitive, dry or oily skin - this light yet nourishing oil is suitable for all.
If it isn't clear by now, we are fans of grapeseed oil and chose it as one of the ingredients of our luxury body oils. It contains 9 plant and nut oils, selected in a way to mimic the lipid barrier of the skin (linoleic acid being just one of them) to repair and protect your skin while making it supple and glowing.