Can you count how many oils you have on your top shelf? Plenty perhaps. Plant-based oils have been on the forefront of the beauty industry and for a good reason. They are packed with skin-loving nutrients and are the holy grail for many people.
One oil starting to make the headlines is Abyssinian oil. Haven't heard of it yet? Read along to find out why you should incorporate it in your skincare routine.
Abyssinian or crambe oil is extracted from the seeds of a beautiful little white flower, called Brasscica Abyssinica, native to Ethiopia, but can be grown anywhere. It has a short growing season, can be grown around other fields, doesn't require a ton of water to grow and helps to increase biodiversity, making it one of the most sustainable oils around.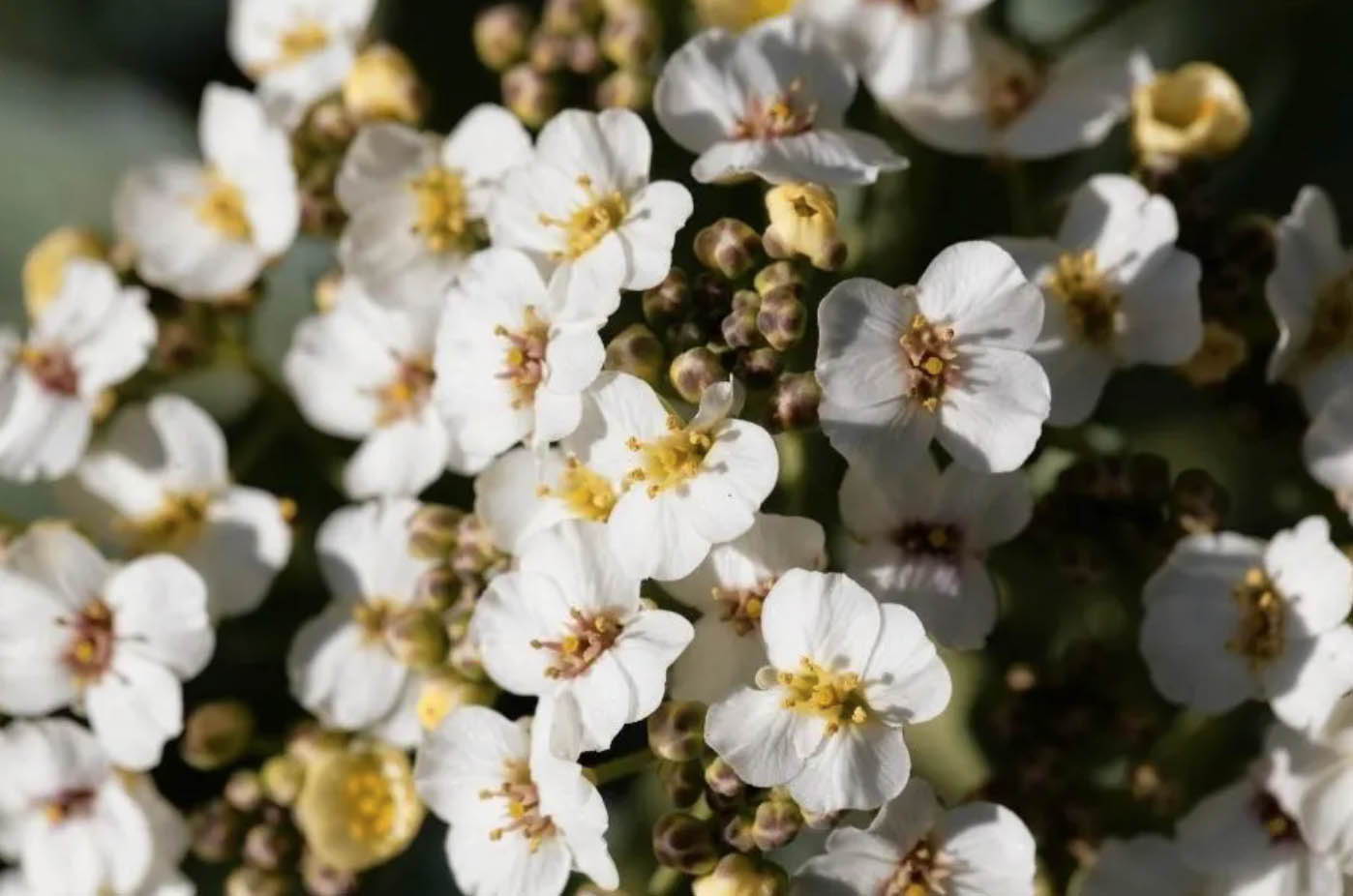 The oil is extremely lightweight and absorbent, but it packs up a punch of omega acids, vitamins and antioxidants. Albeit very light in texture, it provides intense hydration without leaving the skin feeling greasy. It's also non-comedogenic, making it ideal for people with oily skin and those suffering with acne (be it backne, buttne, or even maskne).
Abyssinian oil has a unique molecular structure that can't be found in any other naturally occurring substance. It contains a very high percentage of unsaturated C22 omega-9 fatty acids and an abundance of Omega-3 and Omega-6 acids, as well as Vitamins A, B1, B2, B6, C and E. It has a very high resistance to oxidation, which means these nourishing ingredients retain their highest potency for a longer time.
From a chemical perspective, it's structure is one of the closest to that of the human skin, which makes not only the perfect non-greasy moisturiser but it also helps regulating the overproduction of sebum - great for those with particularly oily skin.
The oil is highly anti-inflammatory thanks to its vitamin E contents. It also contains an abundance of both Linoleic and Linolenic acids, which are helpful for skin regeneration and conditioning.
The abundance of micronutrients adds lustre to dull skin, giving it a glowing youthful appearance. It provides a light coating on the skin, which helps protect it from pollution and other harsh environmental factors.
It is suitable for all skin types, from very sensitive, dry and damaged to oily skin. Since it's non-comedogenic and has the ability to dissolve excess sebum, Abyssinian oil is perfect for acne and blemishes.
Abyssinian oil is often compared to Argan oil. Both are easily absorbed help boosting shine and condition even for the driest of locks. The Crambe seed oil has a slightly higher molecular weight and viscosity compared to argan oil because of its high percentage of fatty acids. However, Abyssinian oil offers richer nourishment to both skin and hair.
For hair, it's often used as substitute for synthetic ingredients, such as silicones, that are used in anti-frizz hair products. Silicones are used to coat the hair and prevent frizz in the short term, however, by not allowing the hair to breathe, creates more frizz in the long term. This is easily avoided by using natural ingredients such as abyssinian oil which nourishes the hair without suffocating it.
Crambe Abyssinica is a beautiful oil, not only because of its benefits for the skin, but also because of its contribution to the social and environmental sustainability in Affrica, where it's predominantly grown. It provides an additional income to farmers during the rainless season. It doesn't require a lot of water to flourish, so it's planted during the dry season giving farmers rotational advantages. It's a very soil-nourishing plant, meaning that it doesn't deplete the soil in between the main crop planting. Instead, it feeds it, resulting in a richer soil at the end of its growing season.
Because of its sustainability credentials, lightweight and closeness to the lipid structure of the skin, we've selected Abyssinian Oil as one of the 9 oils in our nourishing body blends.