The past 11 months have been a wake-up call in a myriad of ways and, right now, many of us are reassessing our lives and priorities. Part of this reset has involved thinking about how live slower, more considered lifestyles, work-life balance and reclaiming what really matters. This is what we call self-care. It has as many aspects as there are people in the world. To explore this further, we'll be spending Sundays with inspiring women to know what self-care means to them.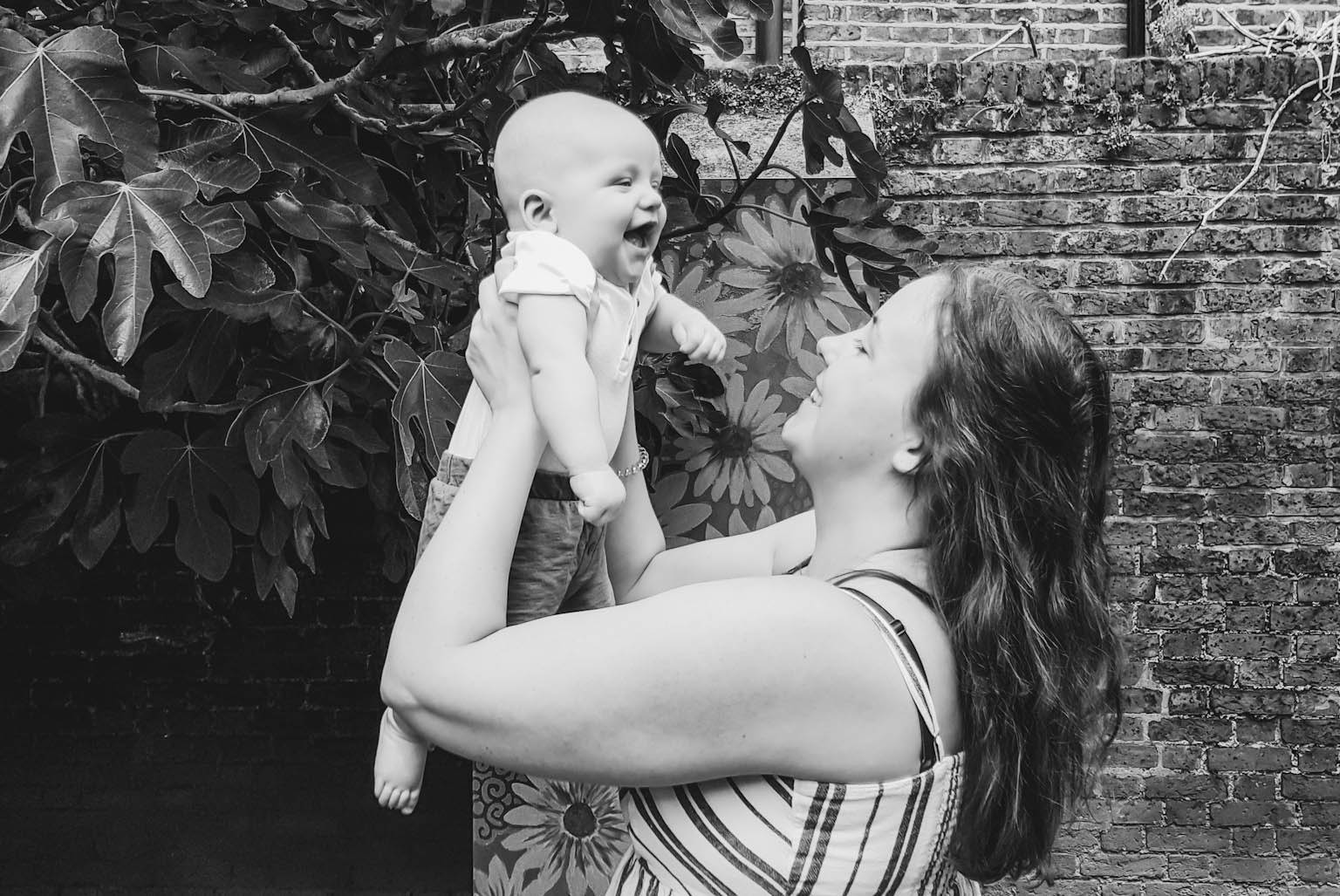 American-turned Londoner Lauren McGrath is a mum of a feisty young boy and the face behind the blog Reality in Reverie where she discusses all things lifestyle and parenting. We chat about life with a toddler during lockdown, emotional support for new mums and plans for once "this is all over".

We're guessing that you, like everyone, have been feeling stressed about coronavirus. What have you personally been doing to stay calm and centred?  
Yes, there's no doubt that we're all feeling loads of stress right now with the way things are in the world! When I'm feeling a bit stressed or overwhelmed, I'll do some yoga or read a book. I'm reading "Mindfulness For Mums" right now, and it's taught me some great tools for keeping calm.
How has your daily routine changed during the lockdown?
Funny enough, I don't think it's changed THAT much! I've been working from since I moved to the UK (so for three years), and I had my son in December 2019 Not long after that when we went into the first lockdown, so it's not like we got out much before that anyway!  
Normally new mums have the support of parents, grandparents, friends, but now have to do everything alone. Do you have any advice for new mums who feel overwhelmed?  
My advice is to just talk - to your new partner, your mother, your friends, etc. It's so hard that we don't have the face-to-face interaction and help that we need, but it's important to remember that the emotional support is ALWAYS there. I'm so grateful that we at least have things like Skype & video calls!
Do you have any weekend routines that help you relax after a busy week?  
Our weekends are kind of just "go with the flow" (well as much as you can with a 1 year old!) - if the weather is nice, we'll go for a walk, and we always have our favourite takeaway Chinese on a Saturday night while watching 90 Day Fiance. I also use the weekend to catch up with my family back in the states as much as possible.
Do you have any self-care rituals?  
It's something so small, but that first cup of coffee in the morning while scrolling through my phone is mine. I get to enjoy the peace and quiet before the day starts.
If you have a bad day, how do you perk yourself up?  
I play with my son. Nothing makes me happier than seeing him smile or hearing him laugh. It brightens my day up instantly. Oh, and a glass of wine in the evening helps!
What are you looking forward to the most when life goes to the new normal, after Covid?
Seeing my family again. It's been a year and a half since I've seen them, and they've not even met my son yet. So I'm definitely looking forward to a visit to New Jersey and making up for lost times!