You'll hear us say it many times - nature is full of potent potions and borage is one of the stars (no pun intended - it's also called starflower). It is still kind of a new kid on the block when it comes to trendy ingredients, but you'll soon start hearing a lot more about it, following a few recent studies, showing its effect on skin inflammation.
It is nature's highest source of Gamma-Linolenic Acid - a type of omega-6 fatty acid, which has been shown to be one of the most effective ingredients to treat skin conditions and irritations. It's powerful and soothing yet lighter than many other oils, which makes it suitable for every skin type.
If you haven't heard of Borage Seed Oil yet, read ahead - it's an ingredient you should be incorporating in your skincare routine. This super seed oil is becoming increasingly popular among skin experts and junkies alike and for all the right reasons - it's an incredibly versatile ingredient that can save your skin in winter.
Borage oil, scientifically known as Borago officinalis, is made from the seeds of borage plants. Borage is a herb, native to the Mediterranean region but often grown in other countries, including the UK. It's also called Starflower thanks to its beautiful star-shaped blue flowers.
The entire plant is edible and has been used in alternative medicine for hundreds of years to treat depression (thus also called the herb of gladness).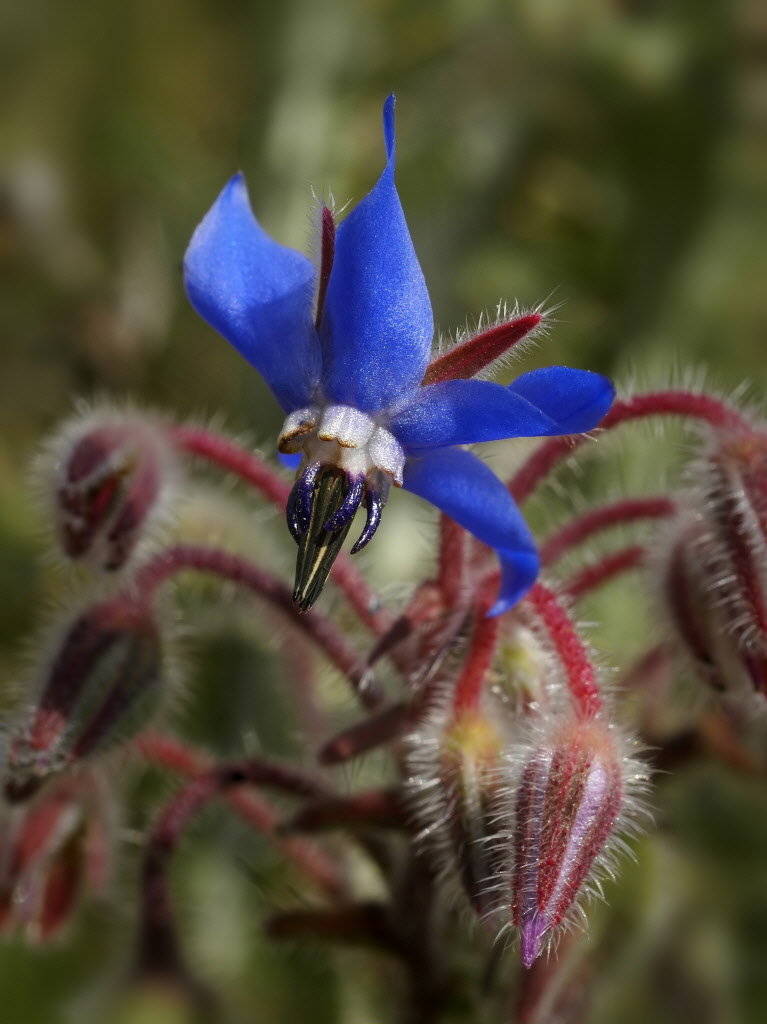 Borage seed oil is the highest known plant-based source of Gamma-Linolenic Acid (GLA) - more than double that of evening primrose oil. This makes it the ultimate saviour for dry skin and something most of us may need a bit more of during winter.
It is also a brilliant help in soothing and treating skin conditions involving inflammation such as eczema, psoriasis, rosacea and dermatitis.
It is one of the hero ingredients in our signature body blend and now you know why!
Everyone - it is light enough for oily skin, while the high concentration of GLA makes it excellent for dry and irritated skin.
Highest plant-based source of Gamma-Linolenic Acid

It is excellent to improve your skin barrier function

Fights inflammation

Beneficial for eczema, psoriasis, rosacea and dermatitis