---
Take the matters of silky smooth skin in your own hands with the exfoliating mitt, crafted from innovative, gentle fabric weave, designed for very dry, dehydrated skin - but brilliant on all skin types.
It will instantly refine your skin from tip to toe. The glove efficiently sweeps away dead skin cells, and unblocks hair follicles, leaving the skin softer and smoother. The gentle massage stimulates blood circulation, revealing a rejuvenated, softer, healthier-looking complexion.
Use once a week on dry skin using firm circular motions. For best results follow with a few drops of one of our Nourishing Body Oils.
Do not use on broken, infected or irritated skin.
Smooths and softens dry skin
Boosts circulation
Stimulates skin renewal
Helps penetration of skincare products
Creates the perfect canvas for fake tan application
Rinse regularly by hand or on a 30 degree gentle cycle and leave to air dry.
---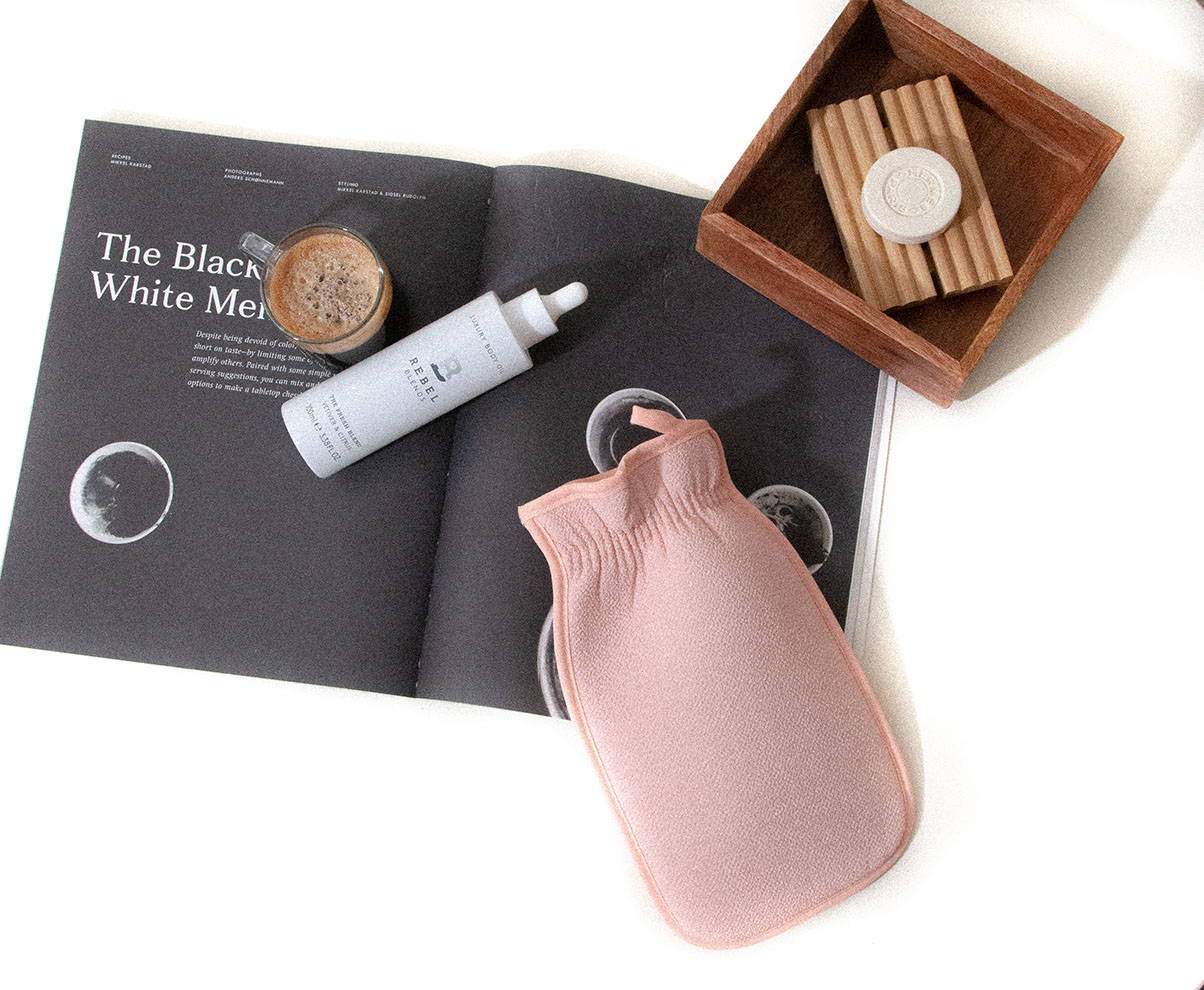 1.

SMOOTHS
Dead cells build up can leave the skin feeling dry, tight and scaly. Regular exfoliating buffs them away, leaving the skin soft and smooth.
4.

PREVENTS
Prevents pesky, uncomfortable ingrown hairs by unblocking the hair follicles.
2.

BOOSTS
The circular motion massage boosts circulation and stimulates lymphatic drainage, flushing away nasty toxins from the body.

5.

HELPS
Dead skin acts as a barrier, preventing other skincare from penetrating deeply into the epidermis. Gently buff away that layer and allow the nourishing ingredients in.
3.

RENEWS
Removing the top layer of dead skin cells prompts skin turnover and collagen synthesis to keep skin elastic and youthful.
6.

TAN
The exfoliating mitt is perfect to prep the skin to ensure a streak-free, long-lasting tan.