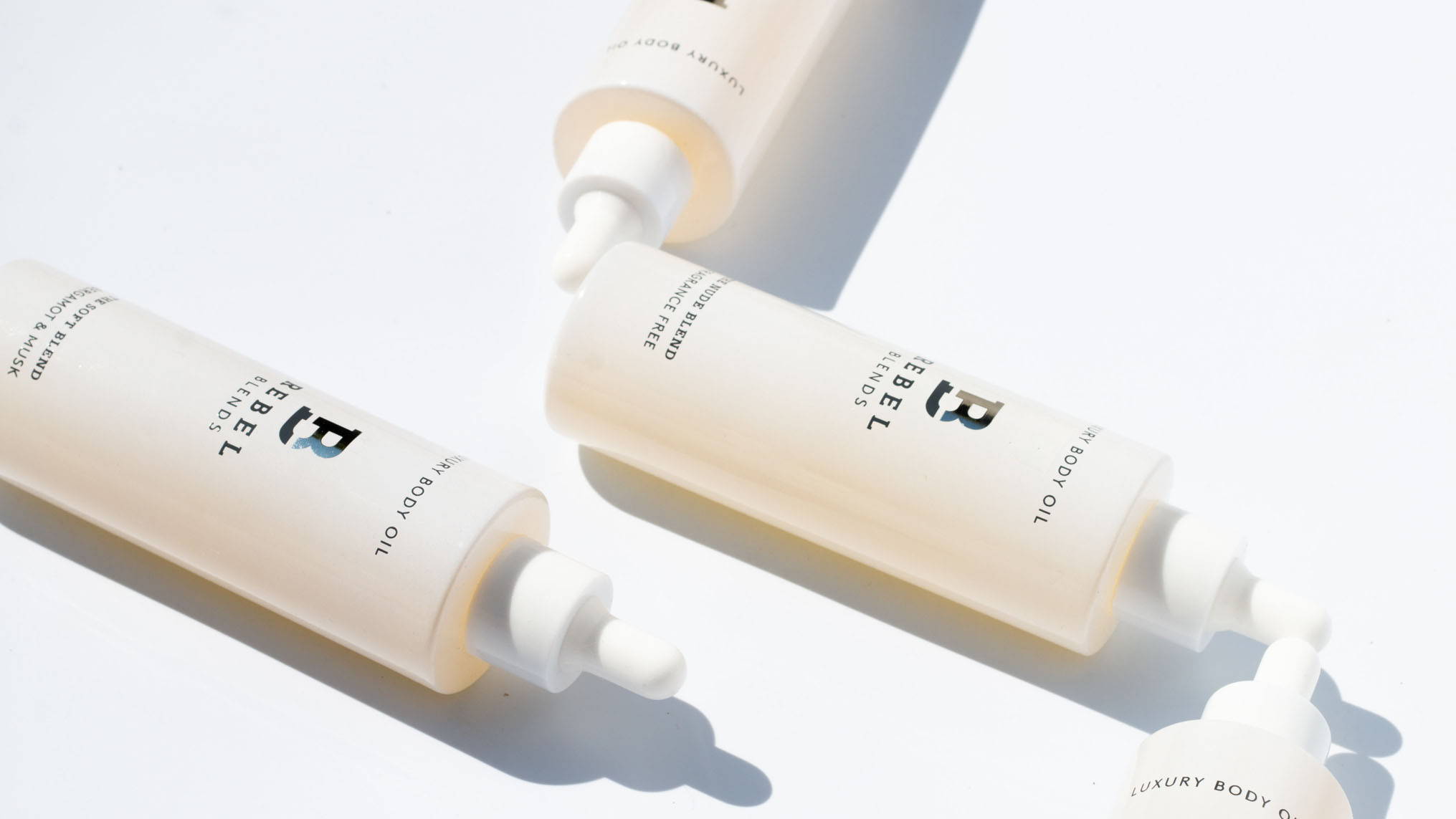 TREAT YOUR BODY
THE WAY YOU TREAT
YOUR FACE
TREAT YOUR BODY
THE WAY YOU TREAT
YOUR FACE
TREAT YOUR BODY
THE WAY YOU TREAT
YOUR FACE
Sale
Nourishing Body Oil
For the 97% of your skin below your neck, meet our nourishing body oil. It's comprised of a carefully curated blend of pure, potent botanical ingredients, packed with vitamins, minerals, antioxidants, phytoceramides, fatty acids and phytonutrients to renew, repair, protect, and tone the skin. Each ingredient in the formulation is there for a reason, chosen for its antimicrobial, antioxidant, anti-inflammatory, and anti-itch properties. It's free of fillers, synthetic preservatives, parabens, phthalates, sulphates, mineral oil, petrolatums and animal by-products.
The luscious lightweight formula sinks quickly and completely, leaving the skin dewy and glowing.
The body oil comes in 3 unexpected scents, smelling better than everything that has ever existed or will ever exist.
Sophisticated, subtle and delicate, they won't overpower your perfume, but will work together with it for a head to toe smell that is absolutely you!
Everyone! All skins, regardless of type, age and colour, can benefit from the nourishing, antioxidant properties of natural plant-based oils.
Ingredients: Vitis vinifera (Grape) Seed Oil, Corylus Americana (Hazelnut) seed oil, Cocos nucifera (Coconut) Oil, Crambe abyssinica (Abyssinian) seed oil, Coffea arabica (Coffee) Seed Oil, Simmondsia chinensis (Jojoba) seed oil, Borago officinalis (Borage) seed oil, Ximenia Americana (Ximenia) Seed Oil, Parfum (Fragrance) Rosmarinus officinalis (Rosemary) Leaf Extract, Helianthus annuus (Sunflower) seed oil, Tocopherol
The Soft Blend: Limonene*, Linalool*, Citral*
The Spicy Blend: Coumarin*, Eugenol*, Linalool*, Benzyl alcohol, Cinnamal
The Fresh Blend: Limonene, Linalool, Citral*, Citronellol* Butylphenyl methylpropional, Coumarin*, Eugenol*, Geraniol*
*naturally occurring in essential oils
No silicones, parabens, PEGs, sulfates (SLS/SLES), GMOs, mineral oils, petrolatum, synthetic colours, or animal testing.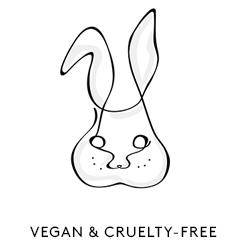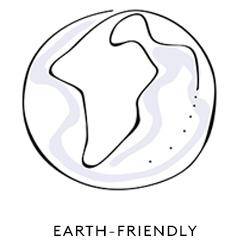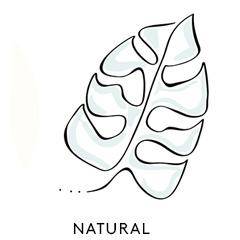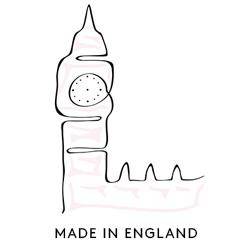 HYDRATES
Applied on damp skin, the lightweight oil seals in the moisture, leaving it supple and soft.
REPAIRS
Our blend of ingredients is selected in a way to mimic the lipid barrier of the skin to help repairing it when used consistently.
PROTECTS
The oil will strengthen your barrier and protect it from free radicals, pollution and environmental damage.
PREVENTS
While there is certainly nothing embarrassing about stretch marks, the potent botanical ingredients can help prevent their appearance.
SCENT
The body oils double as a lush body fragrance - subtle, delicate and unexpected. Easy on the overweight luggage!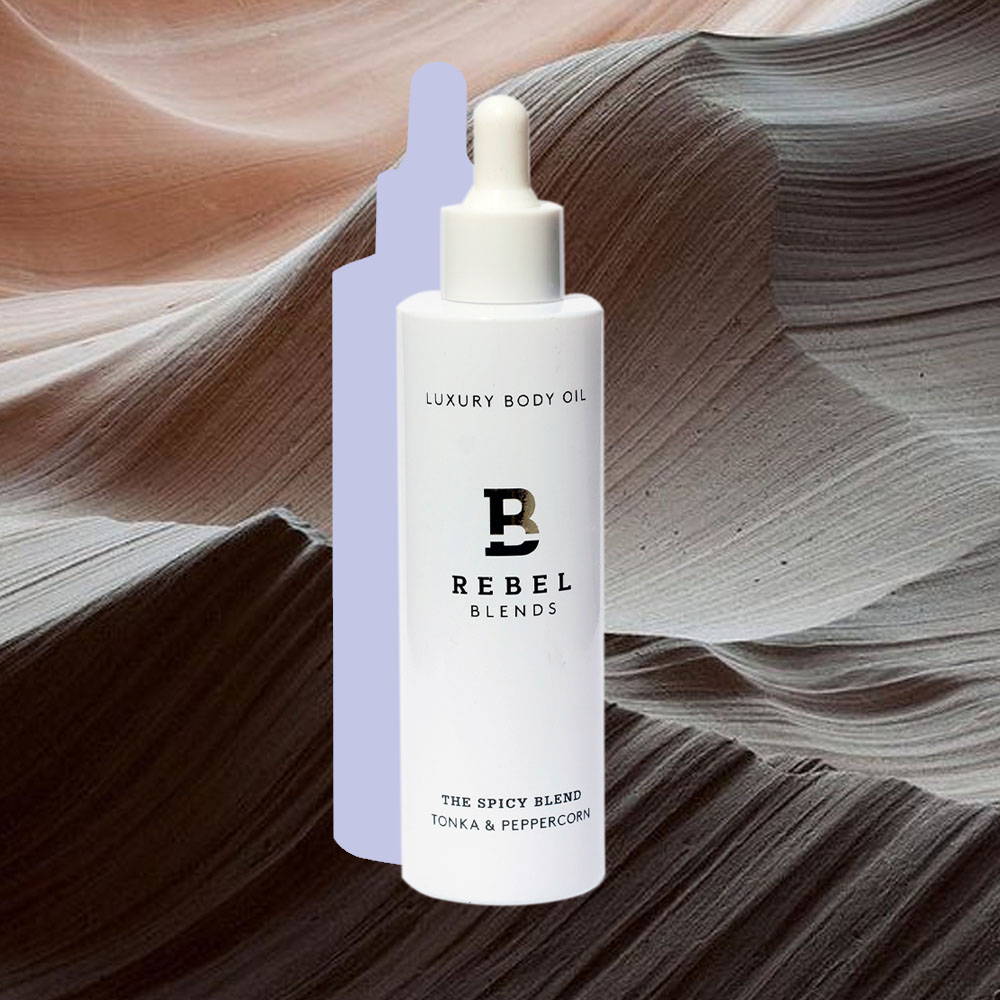 The Spicy Blend

Tonka & Pink Peppercorn
Sexy, hypnotic and empowering, with "your signature fragrance" written all over it.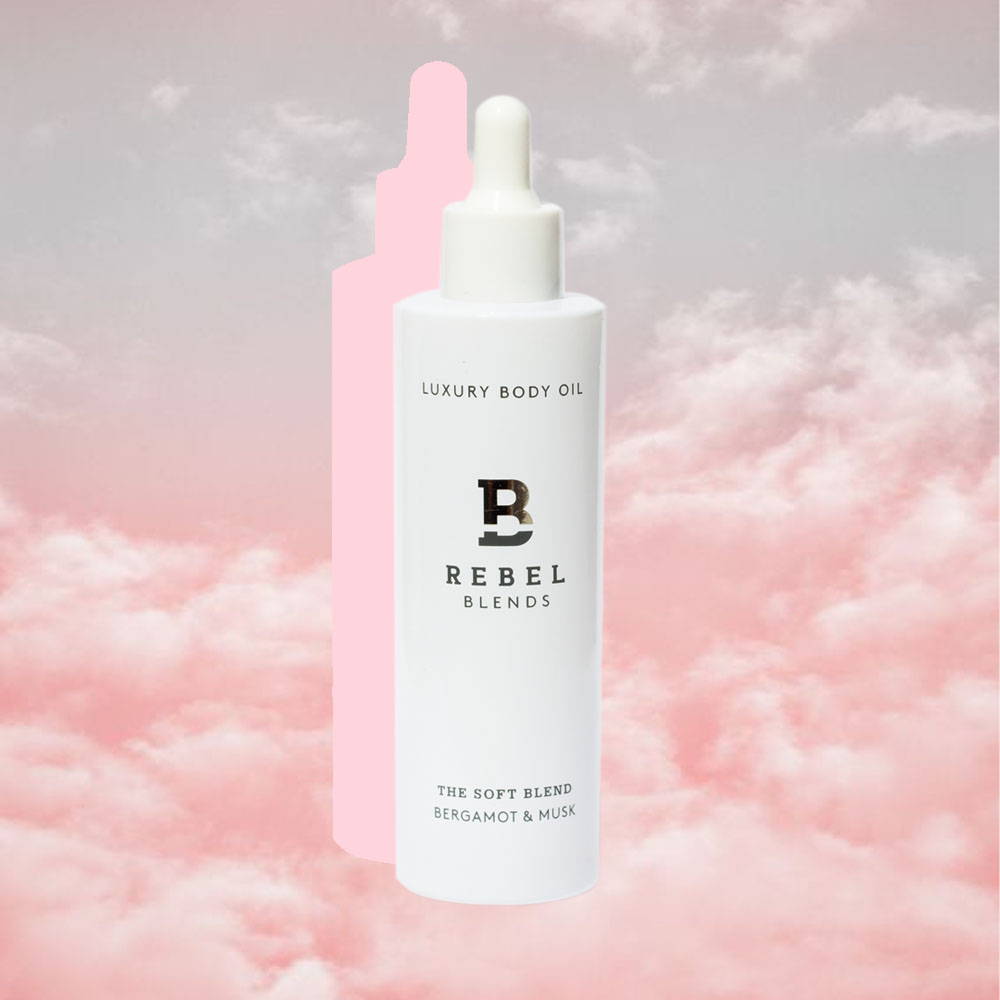 The Soft Blend
Bergamot & Musk
A 1965 Mustang convertible with the top down, long hair blowing in the wind, and headed to the beach kind of scent.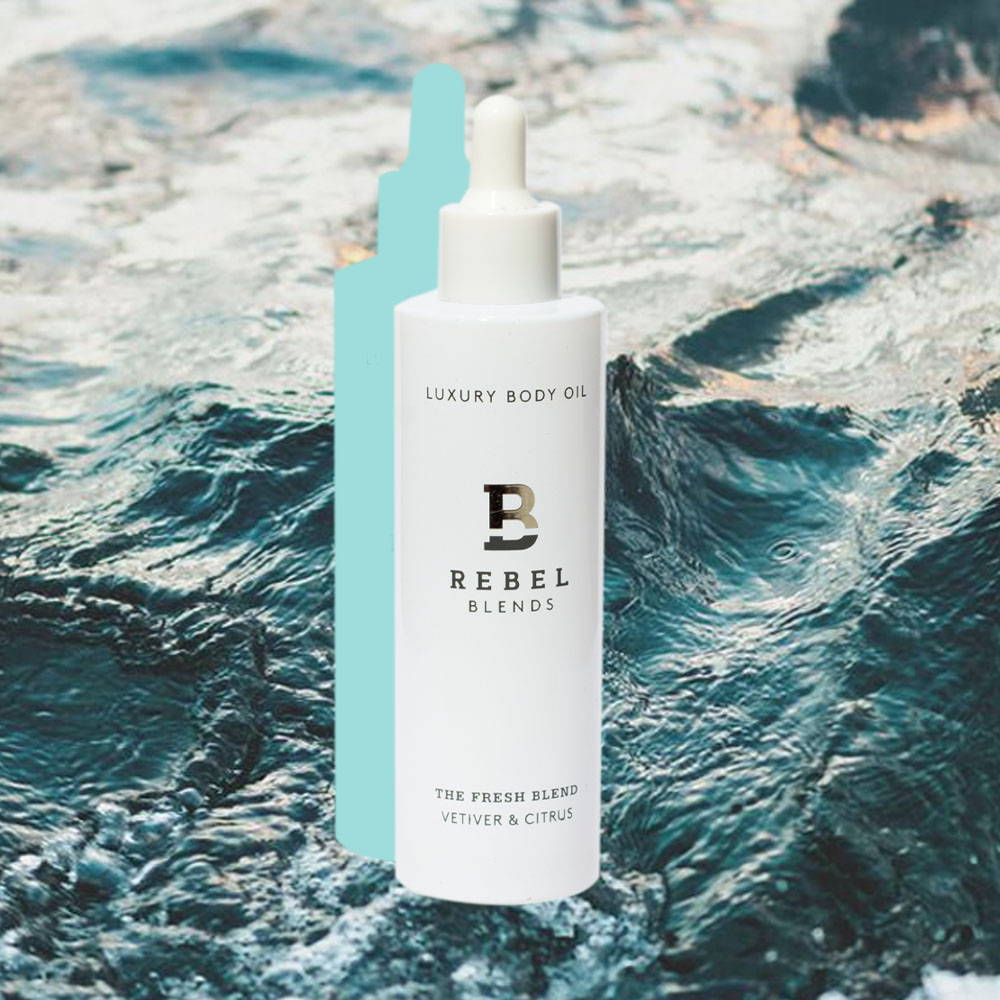 The Fresh Blend
Vetiver & Citrus
Warm and cosy yet energising and uplifting - green, earthy and delicate all at once.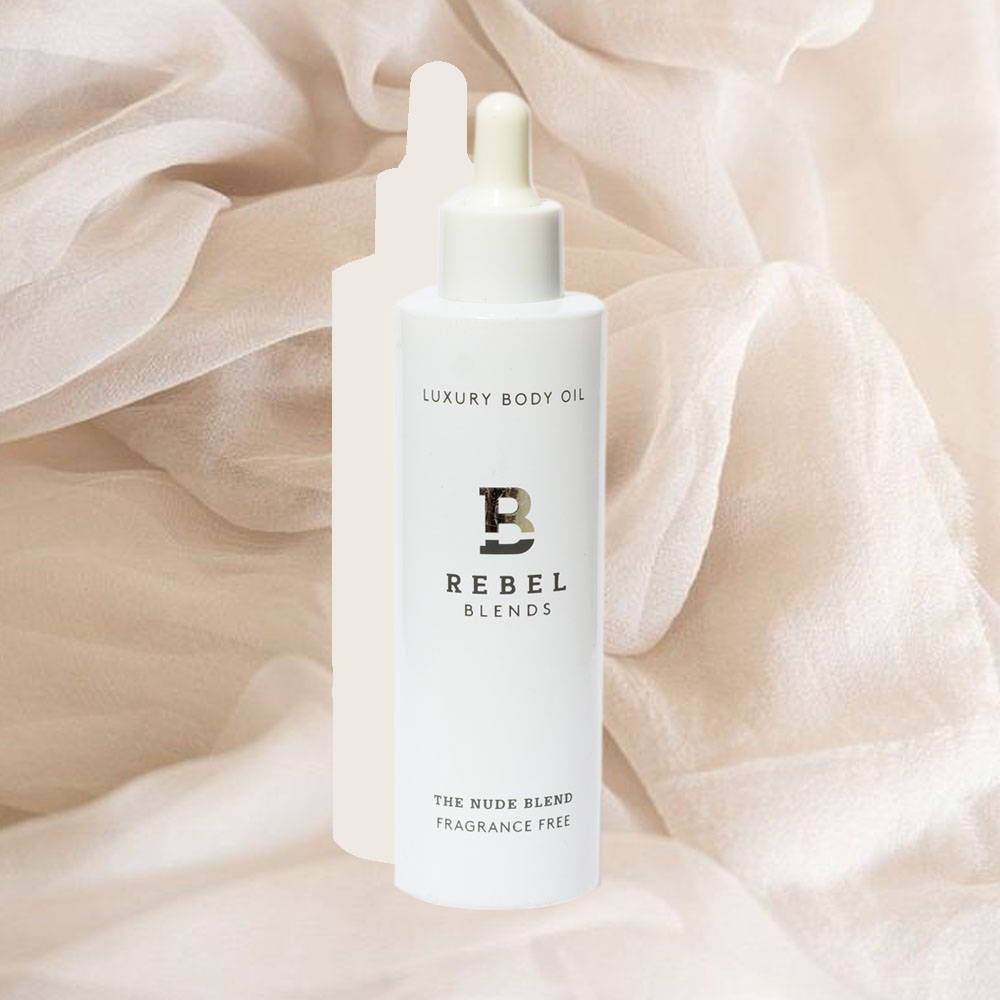 The Nude Blend
Fragrance-free
Nothing - just the light nutty scent of the natural oils.
Where does it fit my routine?
Anytime, Everywhere!
Apply a few drops of The Fresh Blend on damp skin after stepping out of the shower. Massage liberally on dry areas to replenish the skin barrier. Dab on your shoulders and collarbones to highlight them. Layer with fragrance to create your unique scent. Add to your bath, rub on your cuticles, apply on the ends of your hair...
All the power is within your (soft) hands!
Jojoba Oil
The only plant known to produce pure liquid wax esters. It layers these molecules in the outer layer of its leaves to stop UVB rays from penetrating its leaves and it can do the same for your skin!
Crambe Seed Oil
High in Erucic Acid, closely mimics the skin's sebum. Great for skins that lose moisture easily by providing a silky soft protection layer.
Grape Seed Oil
Rich in antioxidants (proanthocyanidins) that increase collagen production, tighten skin and prevent the appearance of stretch marks.
Sunflower Oil
High in omega-6 fatty acid and vitamin E, helps maintain the skin barrier and decrease transepidermal water loss.
Borage Oil
High in gamma linoleic acid which acts anti-inflammatory and can beneficial for those suffering with skin conditions such as eczema and dermatitis.
Coconut Oil
A firm favourite in body care for a reason - it's high content of medium-chain amino acids posses antimicrobial properties that protect the skin from harmful bacteria.
Hazelnut Oil
Rich in oleic acid and potent antioxidants which help prevent skin damage.
Vitamin E
Topically applied vitamin E can be very helpful for a range of skin conditions as well as skin repair. It's a powerful antioxidant, battling free radicals and an all-over skin saviour.
Ubuntu Seed Oil
Prevents age-related skin dryness, increases moisture levels, improves skin elasticity. Its anti-inflammatory properties make it great for irritated skin.
Coffee Seed Oil
Contains vitamin E, encourages the skin cell renewal and contribute to a healthier, smoother look and feel.
Do your products work for all skin types?
Absolutely!
All skin types can benefit from the nourishing, antioxidant properties of natural plant-based oils. Depending on your skin, the frequency and quantity you apply might vary. For example if you have dry skin, you might need to apply the oil morning and evening, while if you have normal, combination or oily skin, just once a day will suffice.
Should I use oils if my skin is oily?
There is a common misconception that using oil will cause your skin to become too oily and lead to breakouts. It's usually synthetic ingredients in many conventional beauty products that lead to that. They typically contain either strong irritating ingredients that strip your skin of its natural oils forcing it to produce more to compensate, or mineral oil which have a large molecular structure and can't be absorbed by the skin, leading to clogged pores and breakouts.
Using natural, plant-based oils can actually prevent breakouts due to the balancing effect they have on the skin. Our oils are formulated in a way to resemble the skin's lipid structure, allowing for easy absorption, signalling to the sebum glands to slow down sebum production.
What are the fragrances like?
The Spicy Blend
Top Notes: Tonka, pink peppercorn, patchouli, cardamom, cedar, amber. The scent is sweet-spicy. Reminds us of a creamy chai latte with a special edge.
The Soft Blend
Top Notes: bergamot, musk, lemon, ylang-ylang, cedar, vanilla, cypress. The scent is airy and delicate. Reminds us of the air on a hot summer day by the seaside.
The Fresh Blend
Top notes: vetiver, bergamot, orange, lavender, sandalwood, tarragon, birch leaf. The scent is energising and uplifting. It reminds us of the smell of a forest after heavy rain.
The Nude Blend
Fragrance-Free: A great option for those with allergies and sensitivities.
I have sensitive skin, can I use your products?
While our products have been tested and are non-irritating, if you have sensitive skin or known allergy towards fragrances, we recommend you choose the fragrance-free Nude Blend.
Before using any of our oils, if you have had previous issues with products, we recommend doing a patch test prior to use. If you experience any issues, you can return the product in 90 days after purchase.
I am pregnant, can I use your products?
Can I use the oils on my face?
We are not the ones to say a product only works on a specific area of your skin, say the elbows. While there isn't anything in the formula to indicate not to use it on your face, it might be too rich for some skins. Very dry and/or ageing skin, however, might crave this rich replenishment. Listen to your skin! If you want to use it on your skin, try it. We're all about experimenting and doing what feels good!